Raising the bar SO YOUR BUSINESS
AVOIDS TROUBLE
Over 30 years of experience making sure my clients make the right moves
I use my experience in commercial real estate and business law to help my clients make smart decisions. I'll look out for the short-term and long-term success of your business.
EXPERIENCED BUSINESS, PROBATE, AND COMMERCIAL REAL ESTATE ATTORNEY IN PLANO, TEXAS
Always accessible to my clients
With matters as sensitive as running a business, buying property, and even writing a will for your estate, it's important that your attorney works by your side every step of the way. At The Law Offices of Thomas H. Keen, PLLC, the same attorney will work on your case from day one, and he will be easily accessible anytime you have a question.
I do everything in my power to offer cost-effective solutions
Working with an attorney doesn't have to cost you your life (or business) savings. In many business-related issues, having an attorney represent you can actually save you money and help your business reap profit for years to come. I will use my vast legal experience to provide possible solutions at an affordable price.
Whether your case can settle or needs to go to trial, I will constantly ensure that our strategy for your case is sound. Everything we do will be based on your best interests. By scheduling a case evaluation with me, you can help me understand your unique needs, your business goals, and your long-term ambitions, which I will then use to guide your case.
Meet Thomas Keen
Attorney at Law
Thomas has extensive litigation experience dealing with a variety of civil issues. He has represented local and national banks, insurance companies, and private and public corporations. He is a frequent speaker at continuing legal education seminars in Texas in the area of property taxation, litigation, and commercial real estate.
I'VE SEEN THE SITUATION YOU ARE IN BEFORE, AND I KNOW HOW TO DEAL WITH IT.
DELIVERING YOU THE BEST POSSIBLE OPTIONS
I've been practicing business law in the Plano, Texas area for nearly 35 years. When your business needs an attorney for a business litigation case or a commercial real estate purchase, you can rely on my extensive experience to guide you every step of the way.
Because of my years of experience, there is a strong chance that I've handled a case extremely similar to yours. While I will always work to understand what makes you and your business unique, my knowledge allows me to make smart decisions.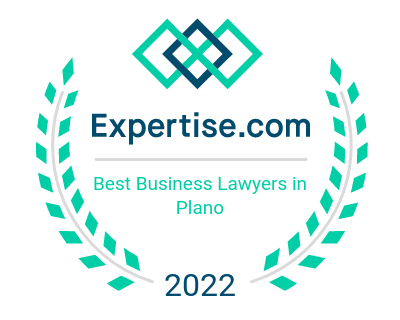 AN EXPERIENCED ATTORNEY BY YOUR SIDE
Thomas H. Keen is passionate about helping his clients. Let him help you with your business matter.
Attorney Thomas H. Keen is a Texas native who has lived in Plano for the last 35 years. He has seen businesses fail to prepare, costing them time and money in court down the line. He has also seen businesses try so hard to succeed, only to be faced with a business litigation case that eats up their assets.
Whether your business in its early stages of has been operating for years, Thomas H. Keen has something to offer. He's seen it all and can spot issues that provide invaluable advice.
Contact The Law Offices of Thomas H. Keen today to protect your business, receive personalized attention, and work with an attorney who's just as accessible as a trusted friend.